With our flat flexible cables you can save in your most valued resource, weight. Weight save comes without compromises in technical performance. Our products are divided into standard and OEM products.
Standard Product series
Our standard products are grouped into three main categories. The power series, functional series and rough series have been designed for best performance. The following logos are used in our brochures to illustrate this.

Our power series cables are designed for high voltage, high current or high frequency usage.The application areas include electrical cars, industrial applications and other applications where high power performance is the main requirement.

In our functional series, the cables include some form of extended functionality, such as LEDs. TheApplication areas include consumer electronics such as wearable cabling and RF electronics. The added functionality can offer you savings in other part of your design.

Rough series cables are designed to be used in harsh environment. As traditional FFC cables are used mainly for indoor usage the target for rough series is outdoor usage.The design usually involves stronger protective layers. If you need high temperature, high tension resistance or high durability then this is the right choice. The benefits of this category could be applied to several different application areas.
OEM products
We design and manufacture OEM flat flexible cables based on customer requirements. Examples of the options you have the control over are shown in the illustration below: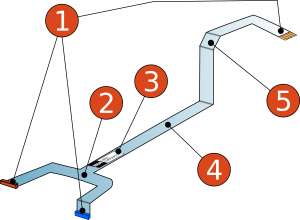 We can use different types of connectors, depending on the need. If connectors are not required, we have multiple options for the plating.
The routing of the cables can include Y-sections, cross-sections.
The branding of the cable can be customized depending on your need. These can include customer info, QR-codes and serial numbers.
There are several substrate materials to choose from, such as PET, Polyimide and others.
Bending of the cables is the best feature of flat flexible cables. We can also include pre-formed bends in the cables.
Manufacturing
New Cable Corporation products are made in Finland in our Oulu factories. We have flexible MOQ, size does not matter, since our world is flat !
We do design our OEM cables and work hand in hand with graphic designers. Flat cables offer more surface area to show your brand!
Different shielding performance and a wide range of insulator materials are also available.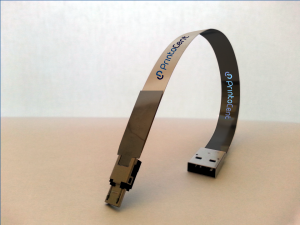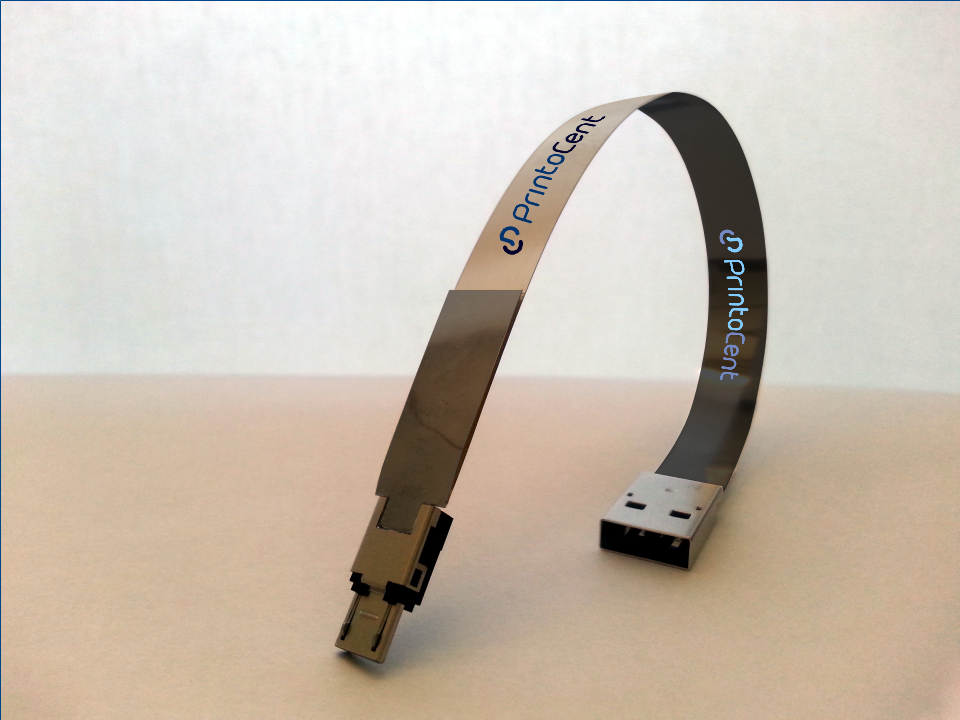 Flat USB cable demo
New Cable Corporation products are:
made of high quality materials,
designed to fulfill the specifications of our customers,
offering a high quality signal, low damping and low resistance,
lighter and more easily brandable than the traditional alternatives