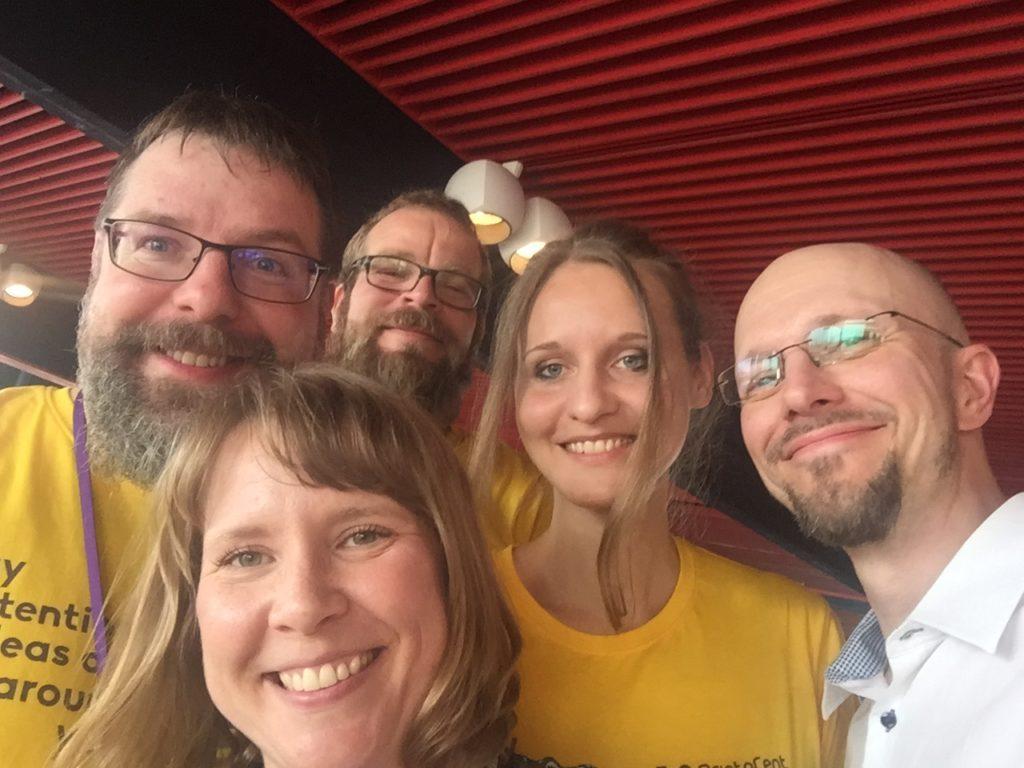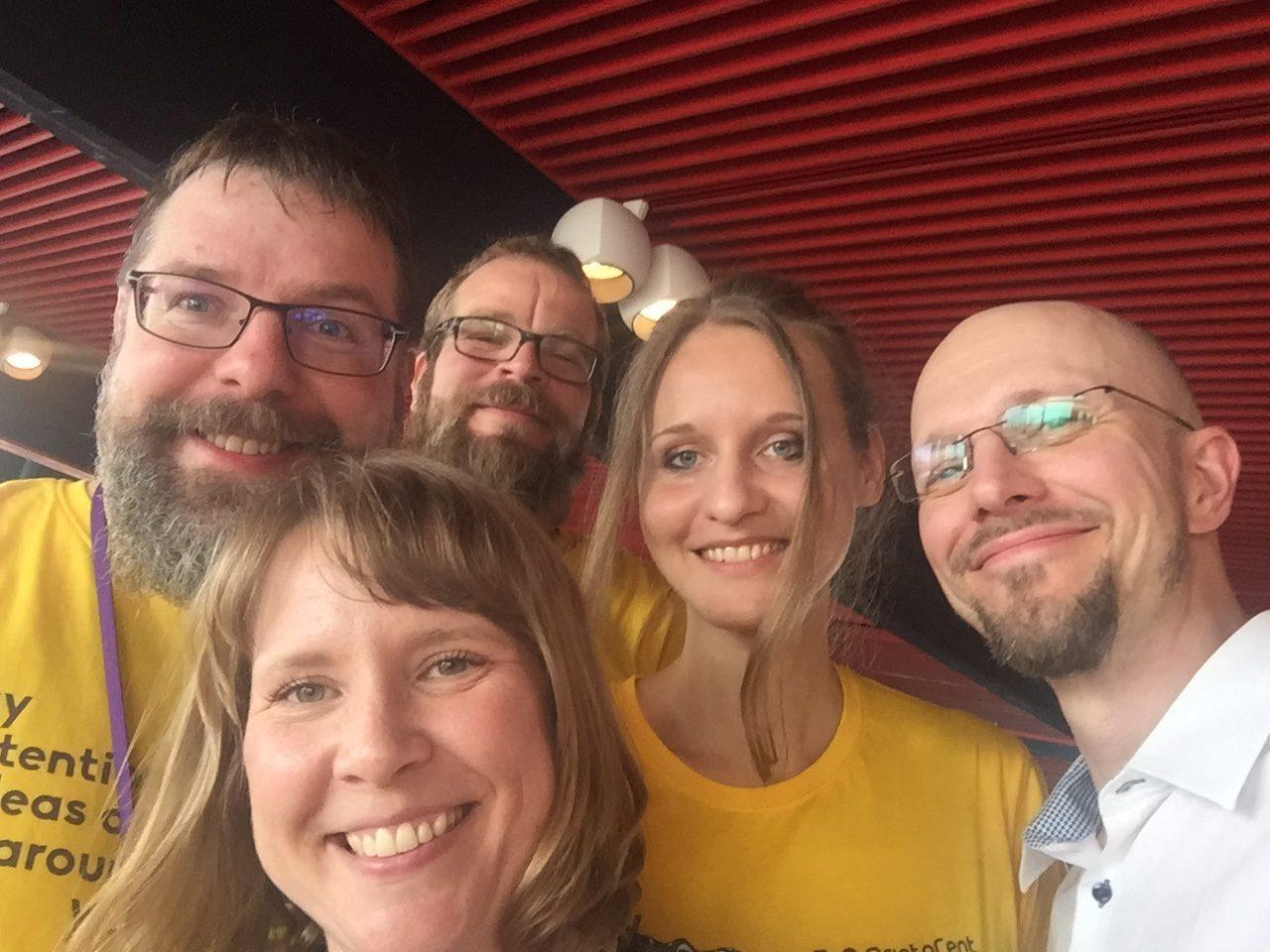 6th Printocent Innofest was held in Oulu 6-7. June. Our team Flat and Flexible Gadget was there to have fun and compete for the most innovative, yet feasible solution with 20 other teams. We did not win, nor make it to finals. (but Innofest organizers were excited about our innovation)

We are too, since there is a real demand for a new, reusable standard solution for name and access badges used worldwide in conferences, shows, events, corporations, building sites etc. We will naturally not give you the technical specifics here and to be frank, there might actually be a need to think them through once or twice before going public with this innovation. Still – imagine this: No more trash from numerous single event use badges but one reusable badge with your own visitor profile. No more physical standing in line at the registration desk of events but smooth pre-registration to your own badge.

And if you happen to be an event organizer this will solve a time (and money) consuming problem for you. Imagine all the time that is consumed with making and distributing the badges, not to mention to supervise the access – you can save most of it with this innovation that combines reusable name badges to access control.
If you are interested in this, contact our innovators directly antti.backman@newcablecorporation.com and we will tell you more.