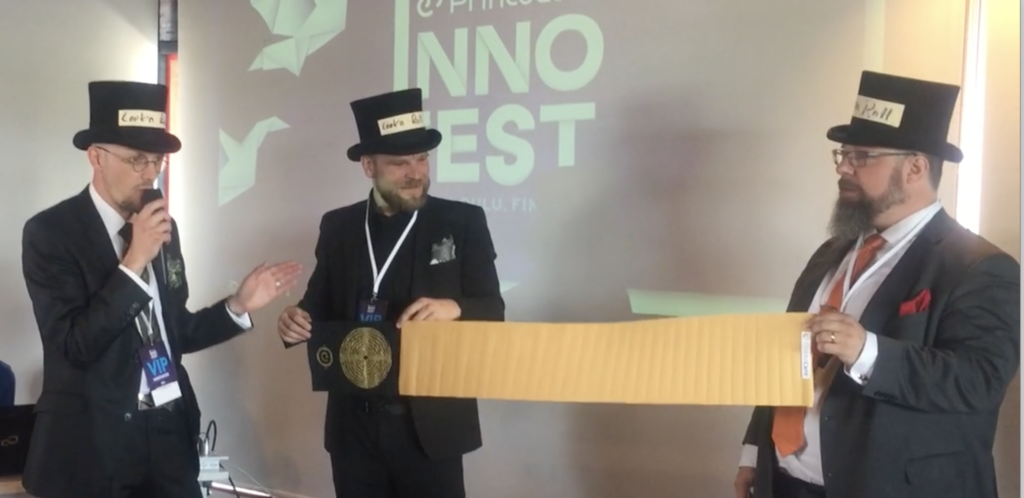 The 6th annual InnoFest will be hosted by PrintoCent Community in Nallikari, Oulu in June 6-7. InnoFest is fun and innovative way launch of our summer season every year, but it also carries a special significance for our company.

New Cable Corporation was founded as a result of a innovative and exited InnoFest team. It was year 2015, the second year of InnoFest tradition to be, as the founders of New Cable Corporation, Tommi Rintala and Antti Backman came up with the idea of SFFC, Shielded Flat Flexible Cables. It may or may not have been a direct idea of the innovation competition but the atmosphere of novelty convinced our entrepreneurs about the potential of printed electronics. New Cable Corporation was founded as a direct result of this in early 2016.

During InnoFest 2018 New Cable Corporation was able to present its first customer deliveries and some positive funding news. A year has gone fast and the team has grown from 2 to 5 with Dr. Brigitte Lanz as CTO, Essi Silvonen as COO and Pierre DeBie as Account Manager. There are some implications for further positive news you will hear from us during the Innofest. See you at Nallikari June 6-7!