We are proud to announce, that New Cable Corporation is a member of OE-A (Organic and Printed Electronics association), which is the leading international industry association for organic and printed electronics.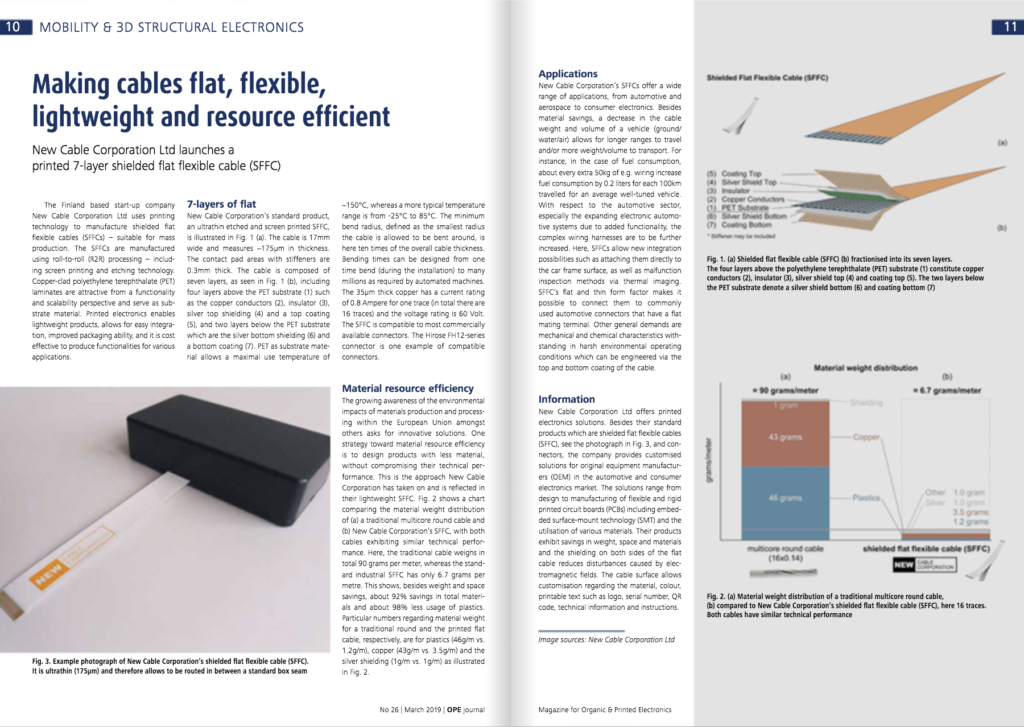 We joined OE-A late 2018 and presented to the OE-A meeting members in the annual meeting during LOPEC in March 2019. Still, we are in the early stages in our involvement and have just begun to realize all the benefits the membership provides.

As OE-A is representing the total value chain of the rapidly emerging technology of organic and printed electronics, it provides an unique platform for co-operation between companies and research institutes.

By now, we have had the chance to participate in important industry workshops, including aviation, which was very interesting and beneficial for our future development. During LOPEC conference in Munich we met several new potential partners and customers through OE-A network. As the first welcome gesture, OE-A presented us in their magazine (see picture).

We are looking forward of all the co-operation this membership will have in its cards for us.