The use of plastics in under revolution – this non-degradable material manufactured from oil has faced and will continue to face even stronger demands to be traded into more environmentally friendly materials. For the plastics used, its recyclability will play a major role.

Environmental concerns are growing in importance and as any modern responsible business, New Cable Corporation has committed to create solutions that represent not only the best technology but also actively reduce the burden caused for the environment.

In comparing the traditional Round Cable and New Cable Corporations SFFC cable, the savings in materials, weight and space usage are concrete.
With its new Shielded Flat Flexible Cable – standard industrial cable product, New Cable Corporation has been able to reduce the use of plastics by 98% and total materials by 92% in comparison to traditional round cables of the same capacity. Whereas a traditional round cable weights 90g per meter, our SFFT weighs 6,7 g/ meter.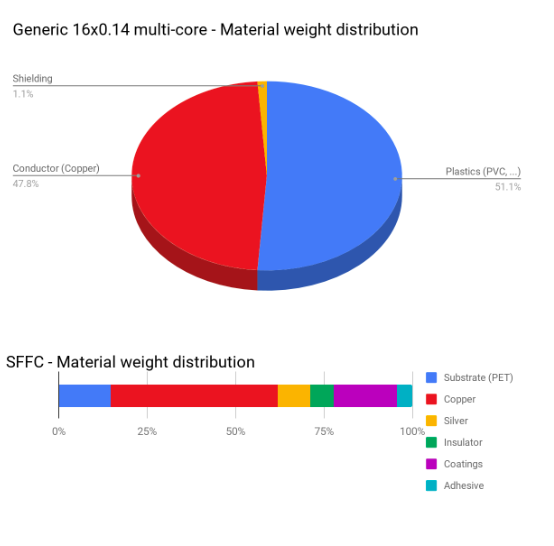 Shielded Flat Flexible Cables are now for sale. In addition to standard cables, New Cable Corporation also customizes OEM solutions for any needs your product development might have for cables.
Do you use cables in your products? Join the plastic revolution with us by contacting sales@newcablecorporation.com.