Now as Prinse'18 is going with full speed, I take this time to thank you for all your nice words at the conference. It is lovely to be here with you, and to show you all what we have done since the last time we met.
Product launch is always a fun to have and we started selling our SFFC (Shielded Flat Flexible Cable). First official sales were completed to corporate customer from UK.
More information of our SFFC can be found at the SFFC systems -page.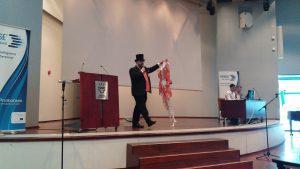 Some small technical problems prevented some slides from showing,  but it is normal when presenting.